Rhapsody Drive
Rhapsody is Located in Sedona Arizona, the home is designed by Simone Mussa, he is the founder and (CEO) chief enthusiast officer for the team at mussa + associates in Sedona, AZ.
The contractor of this home is Chris Leake Construction of Sedona.
With careful planning, this led mussa + associates to an efficient design plan that includes a large open volume to house the living room, dining room, and kitchen. The structure of the home is made up of 16" wide poured in place colored concrete walls, not only is this method very strong but one of the best insulators for this type of high desert climate.
The exterior is finished with 8" wide cider lap siding with sickens log and siding finish, in addition to smooth stucco. Steel roof with hot rolled steel trim, colored concrete floors and in the bedrooms are engineered hard wood floors.
One of the best features is the 24' wide Versa slide that opens up to a small pool in the backyard that also turns into a hot tub, there is also a BBQ and enough backyard area to entertain.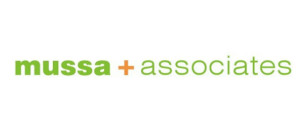 Damien Hirst Valium 2000
The spot paintings by Damien Hirst are created with geometrical precision, in angst-free colours, and titled after pharmaceutical ingredients. But the relationship between sculptural and painterly practice is close for Hirst: 'They're an idea about the ultimate variety of paintings, or what you'd imagine a sculpture would look like under a microscope, the Valium 2000 litho is available at Sedona Antiques & Jewelry, call for price. Read more…
THE WIFI, BLUETOOTH CONNECTED TREFECTA DRT E-BIKE
Inhabiting a space somewhere between a bicycle, motorcycle, and Wayne Enterprises concept, the Trefecta DRT e-bike is an aluminum frame, 4,000 watt motor powered, wireless app connected eMobility vehicle like no other. Designed to differentiate itself from other more staid eBikes, the Trefecta is wrapped in metal and carbon fiber, a military-inspired design which makes it clear this bike can go places most electric bikes are ill-equipped to explore. Read more…
Post by Joseph Napolitani